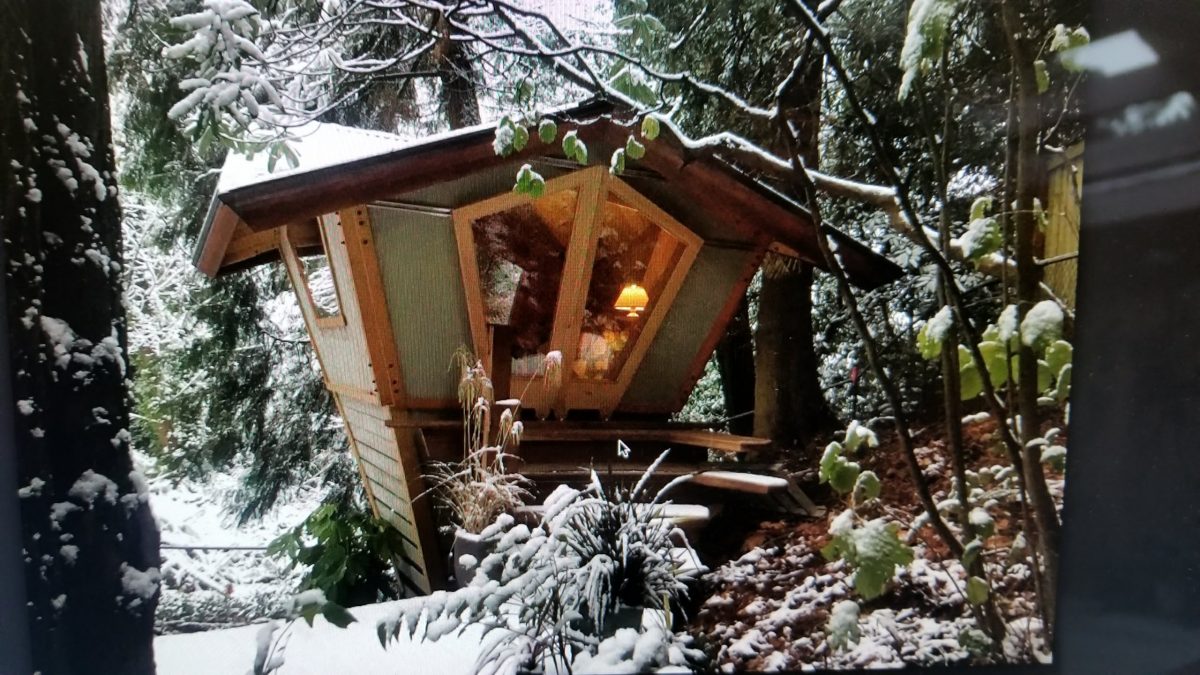 The Respite Nest concept is fairly simple: It is a place to be visited to get away from it all or have some alone time. Inspirations come from a number of places. It is similar to the tiny home in that it is small and can fit where space is limited. The main difference between the tiny home and the Respite Nest is that this structure is not designed to be standing in. The majority of the space is consumed with a bedspace and sideboards. Although there is space to stand right in front of the bed, it is mainly used for sitting on the edge of the bed and minimal activity.
The PDF at right is most current compilation of images showing off what the respite nest really is. check it out!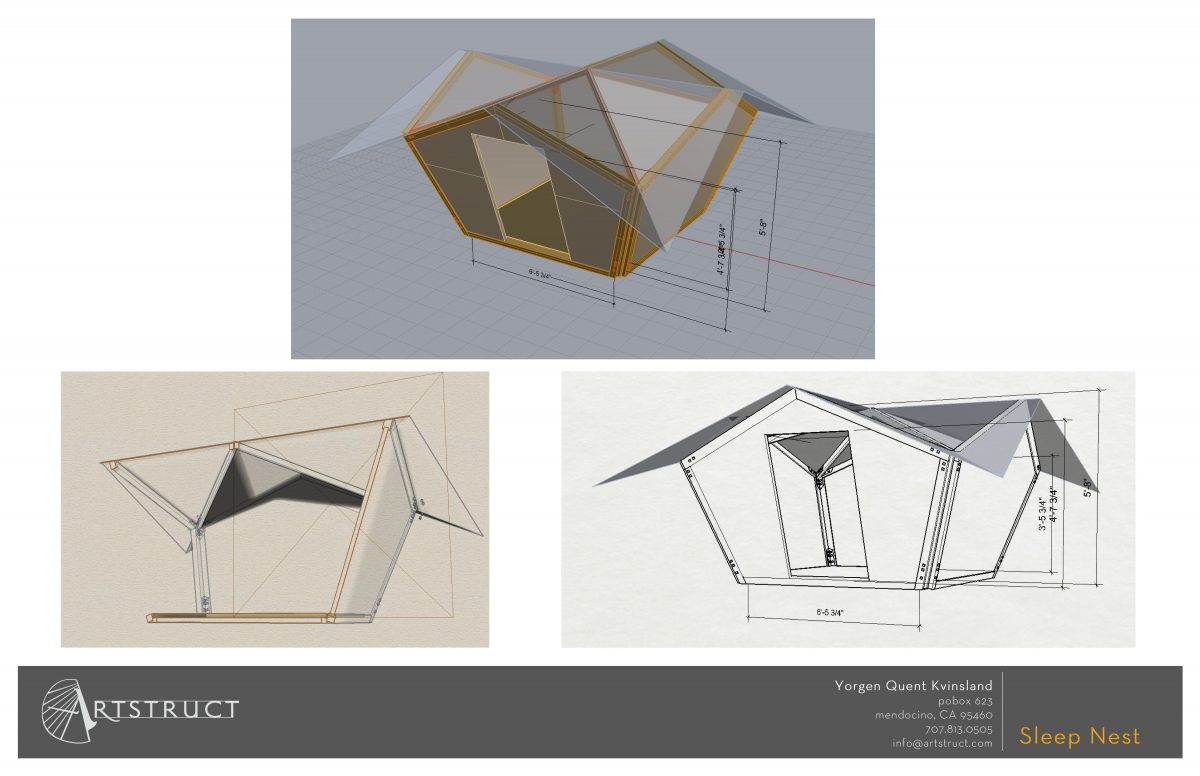 I made a model so potential owners can use it to visualize where on the property it might look best
Another Inspiration for this object is the treehouse. There are many things that people like about treehouses, and immersion in the natural environment is definitely one of them. Also, The Respite Nest is built to structurally stand up to the forces exerted when hoisted into the air. Imagine getting into it and pressing a button that operates an electric winch system and the Nest then elevates up into the canopy of the trees to whatever level you desire.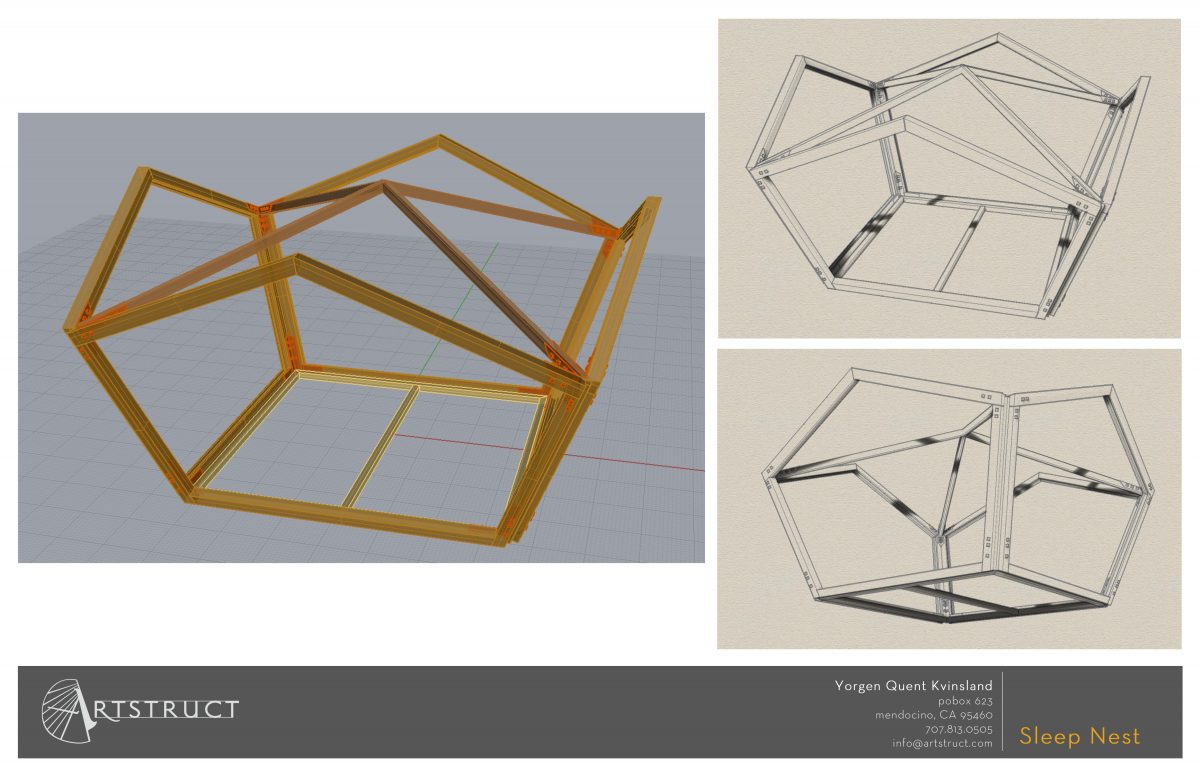 To spend time in this structure is to be inside of a piece of furniture. Think of it as similar to a chair, except here you get to rest, read, or simply just have time to think…….inside this meticulously crafted piece of furniture.
In our busy lives we are surrounded b so much clutter. We have physical, mental, and emotional clutter. Here is an opportunity to have a space which has no room for clutter, and gives you privacy and seclusion that benefits peace of mind and rest.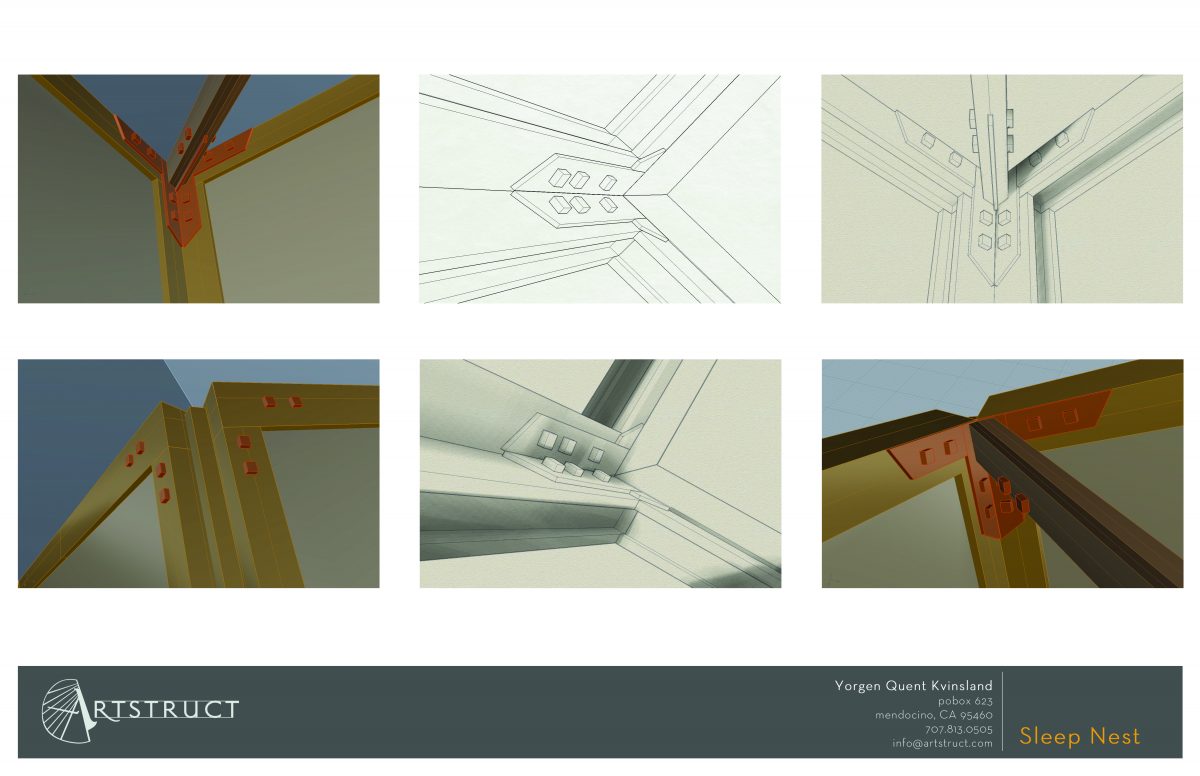 Rest well and be well!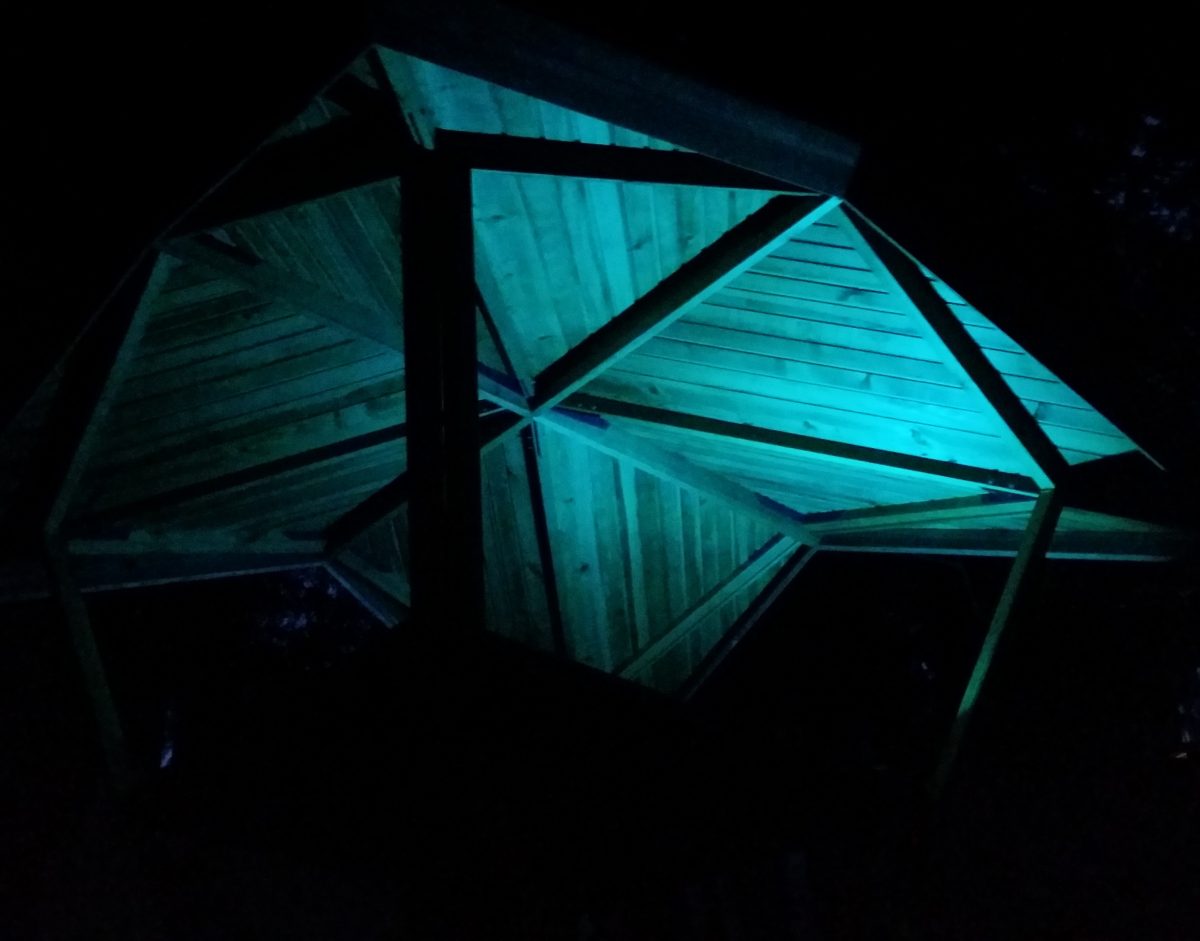 Art doors & fine woodwork….specializing in creative entrances.
Need more information? Call the artist direct:
Yorgen Quent Kvinsland, Principal Artist
---
Click below to learn about other art projects by Yorgen…